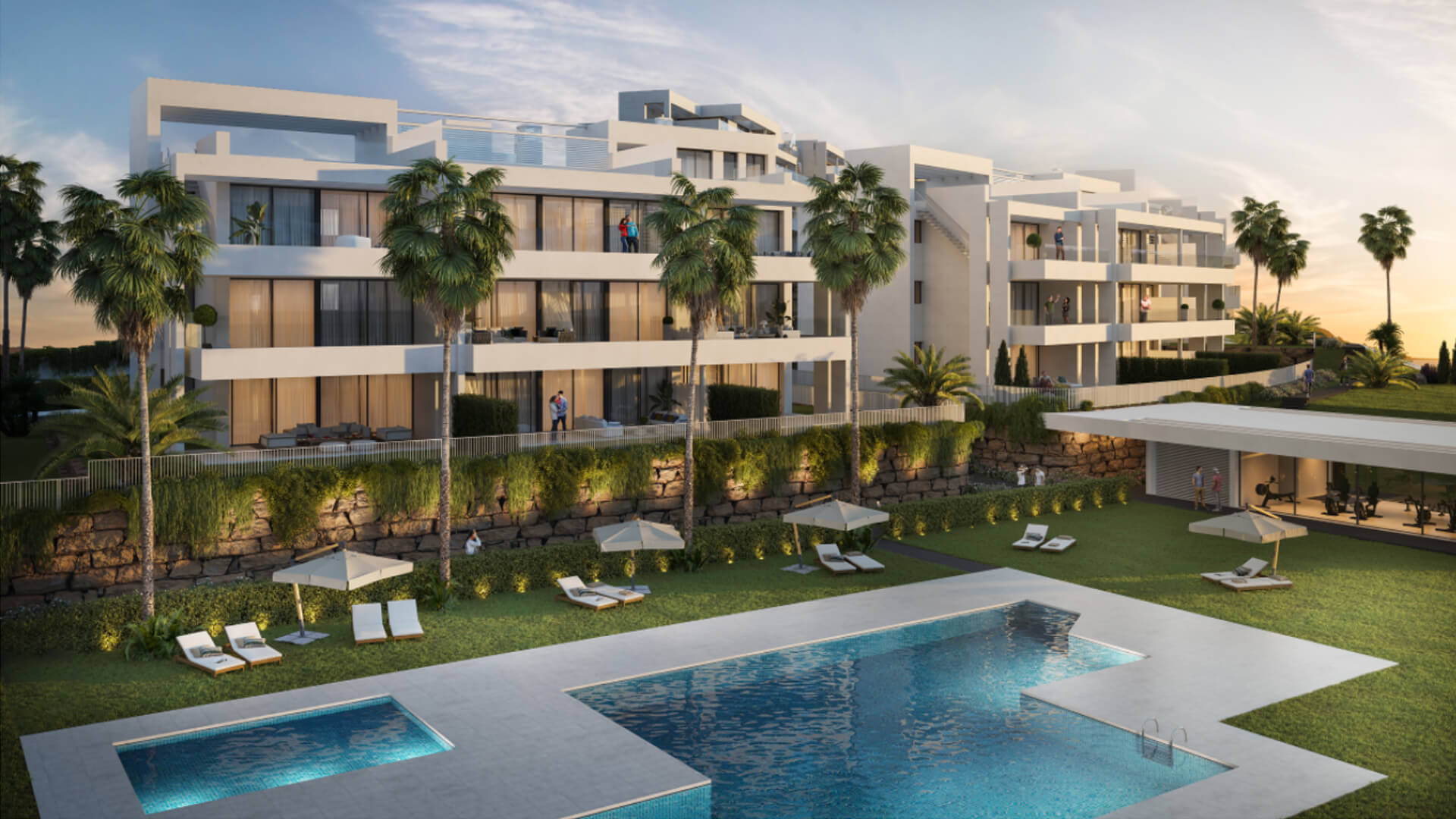 Lainer – Property Developer & Real Estate Agency in Marbella
For over 20 years our aim has been to help our clients realise their dream of owning a property in MARBELLA, the most prestigious and internationally renowned town on the Costa del Sol and in Spain.
MARBELLA'S LEADING
PROPERTY DEVELOPERS
For over two decades, Lainer has been at the forefront of luxury property development in Marbella and the Costa del Sol. Our commitment to constructing exceptional homes isn't just a promise—it's a legacy. From the bustling streets of Marbella to the sun-drenched shores of Estepona, we've carved a niche as the go-to developers for clients seeking nothing short of excellence.
Our portfolio speaks volumes. Projects like Azahar de Marbella, Azahar de Estepona, Antik, Light Blue Villas, Los Arrayanes Golf, among many others, have not only redefined luxury but also set new standards in prime location villas. Whether it's the awe-inspiring designs, attention to detail, or unparalleled location, each of our developments encapsulates the essence of premium living in Marbella and its surrounding areas.
But it's not just about bricks and mortar for us. We blend project management, collaborative design, execution, and control to bring dreams to life. Each villa we craft isn't just a property—it's a testament to Lainer's enduring dedication to excellence.
Our Projects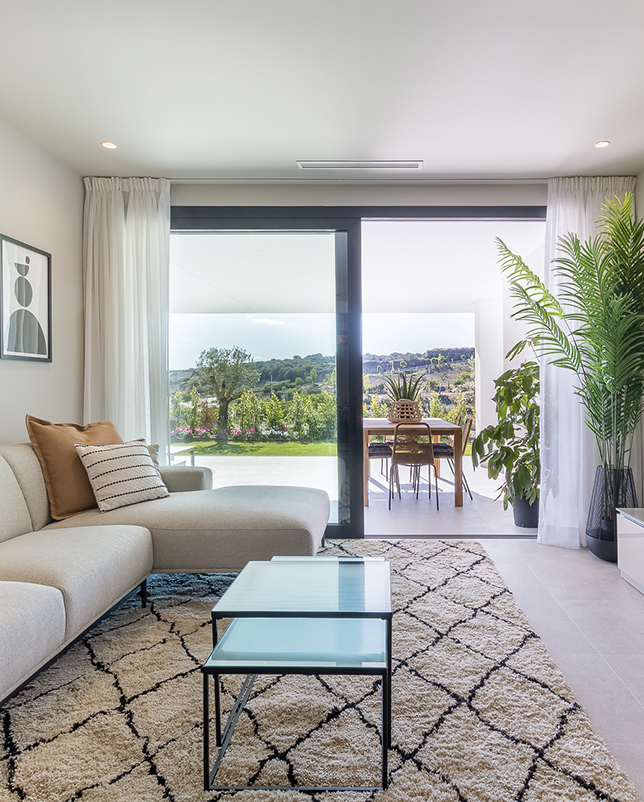 Azahar De Estepona
Welcome to Azahar de Estepona – a new project of 61 apartments with a choice of 2, 3, or 4 bedrooms properties. The new homes are distributed across seven buildings with south and south-west facing orientations, sitting on a great plot that affords the new properties spectacular views and outstanding natural light.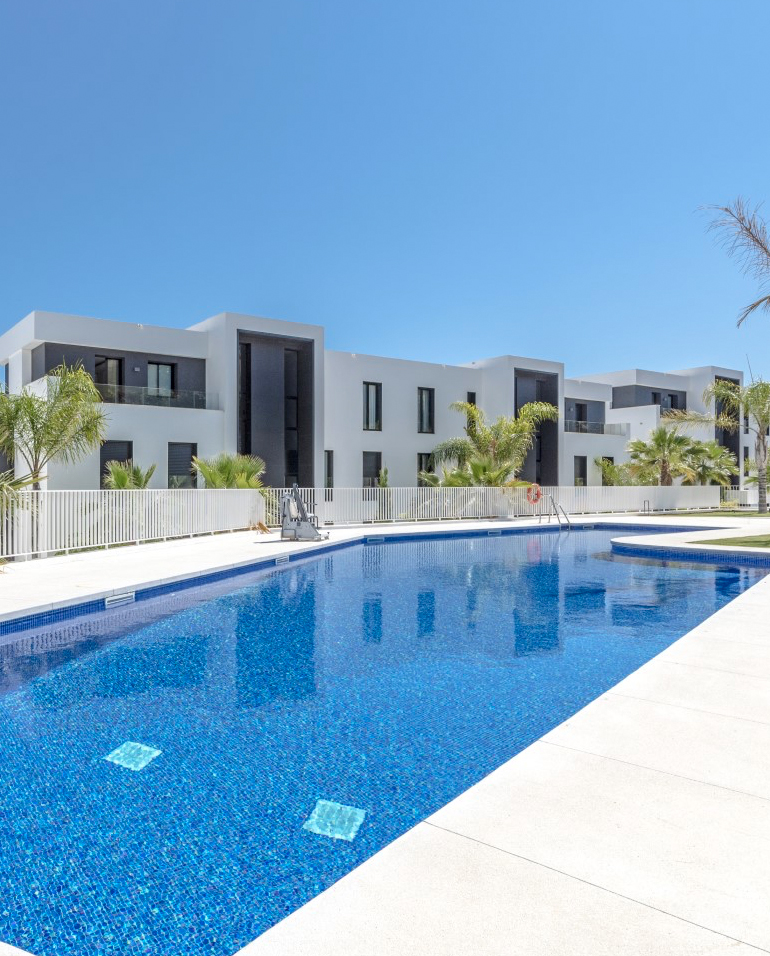 Azahar De Marbella
AZAHAR DE MARBELLA is a contemporary-modern luxury complex in a quiet area in the hills of Nueva Andalucía, Marbella. It comprises 42 fine apartments distributed over 5 buildings, all of them south-facing and boasting absolutely stunning sea views and views over Nueva Andalucía's many golf courses.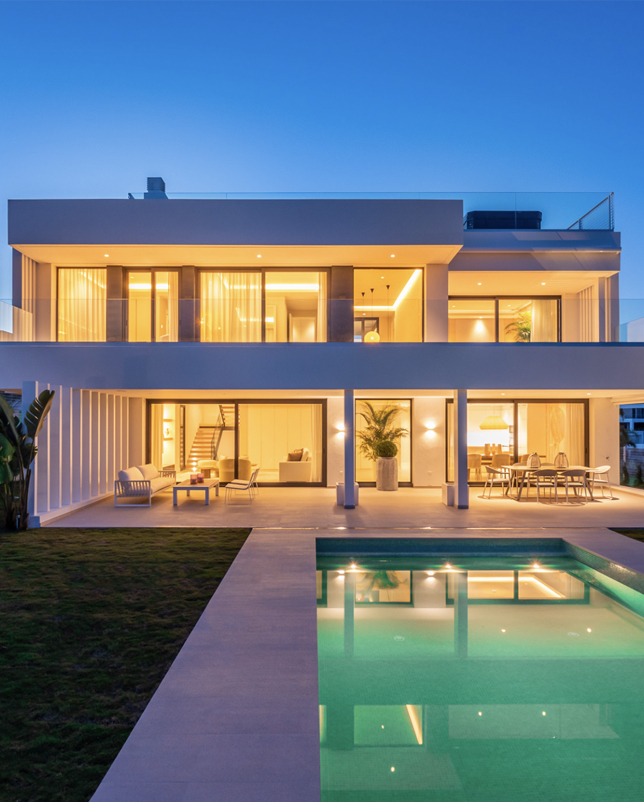 Antik Villas
Welcome to ANTIK VILLAS, an extraordinary complex of modern villas that boast incredible sea views. Located in Estepona, these luxurious properties are nestled in a picturesque setting where majestic mountains meet the shimmering sea. ANTIK VILLAS offers a remarkable retreat where you can unwind and rejuvenate.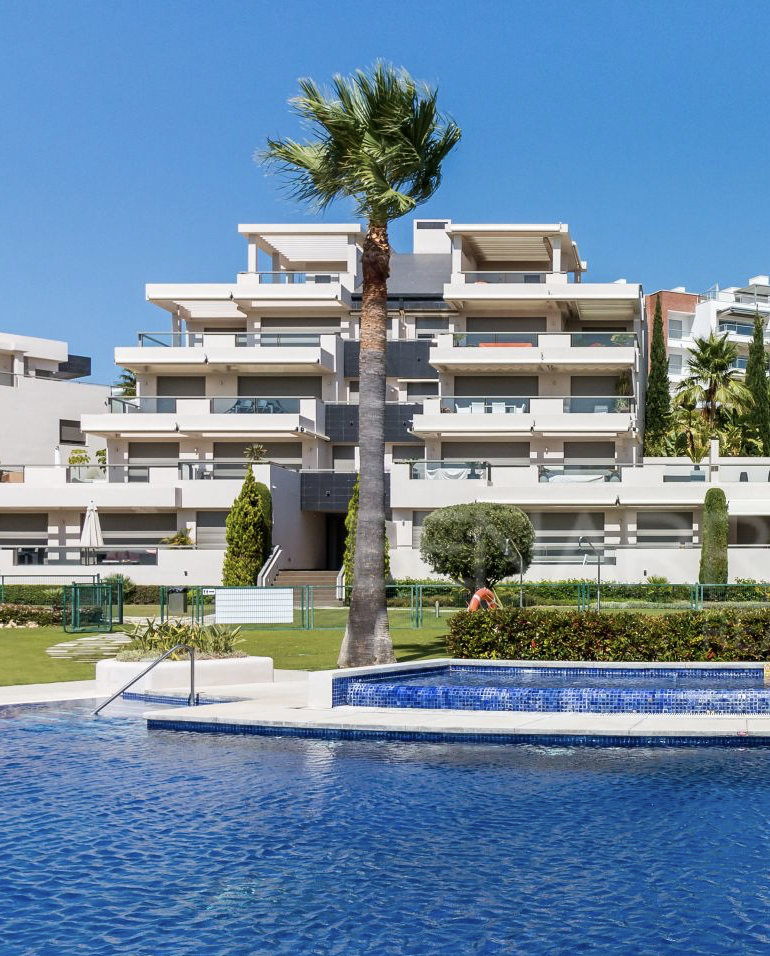 Los Arrayanes Golf
Located in the scenic Benahavis, Los Arrayanes boasts a residential complex of brand-new luxurious apartments. Not only are residents treated to expansive gardens, but they also have access to a state-of-the-art spa complete with a steam bath, sauna, heated indoor pool, and a fully-equipped gym.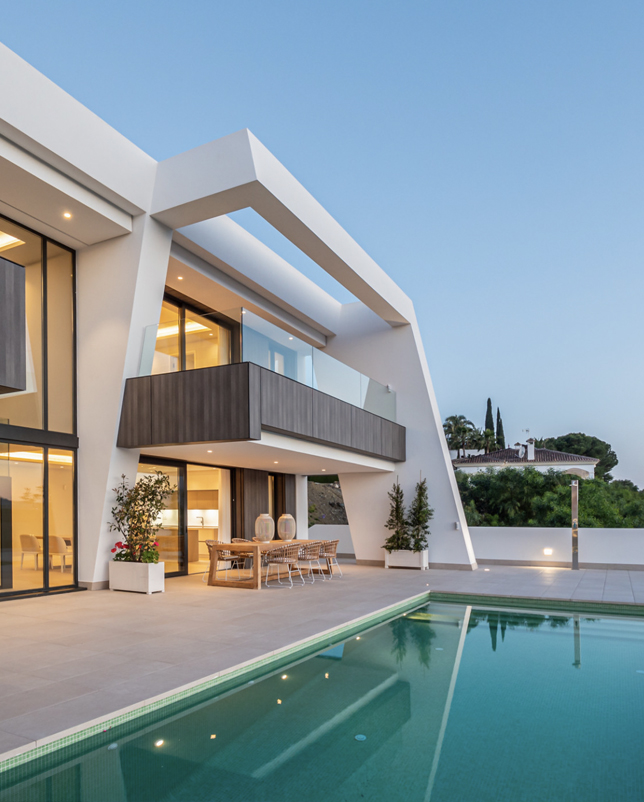 Light Blue Villas
The exquisite complex in El Paraiso, Estepona features 5 luxurious villas. These residences are meticulously designed, boasting expansive interiors and abundant natural light streaming through the generous floor-to-ceiling windows. Each villa offers a private pool for indulgent relaxation and en-suite bedrooms with terraces and porches.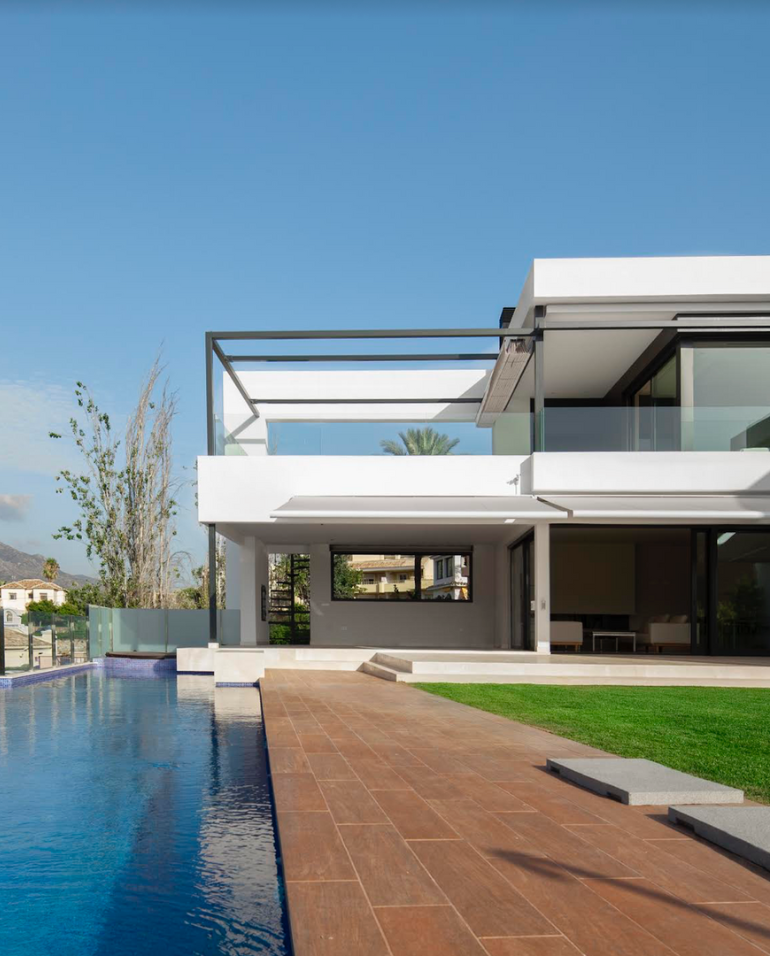 And many more
Our extensive portfolio features a diverse range of luxury developments, beyond just those highlighted. Eager to explore more? Contact us, and our dedicated team will provide detailed insights into our innovative projects, tailored to your unique needs. At Lainer, we craft architectural masterpieces that epitomize luxury and innovation.
Our Company
Lainer Grupo Inmobiliario emerged over 25 years ago in Marbella when two friends recognized the need for a reputable company dedicated to assisting clients in their search for quality homes. From the very beginning, their shared goal was to provide a trustworthy and professional service.
The core principles of Lainer Grupo Inmobiliario have always been honesty and responsibility, which have garnered the respect and endorsement of both clients and industry peers in the real estate and construction sectors.
One of Lainer Grupo Inmobiliario's distinctive qualities is its ability to combine the personal touch of a family business with the efficiency and resources of a large corporation. Throughout the years, their unwavering commitment to client satisfaction has remained paramount. They continually strive to enhance their services, ensuring that each client feels secure and confident in their choice of partnering with the company.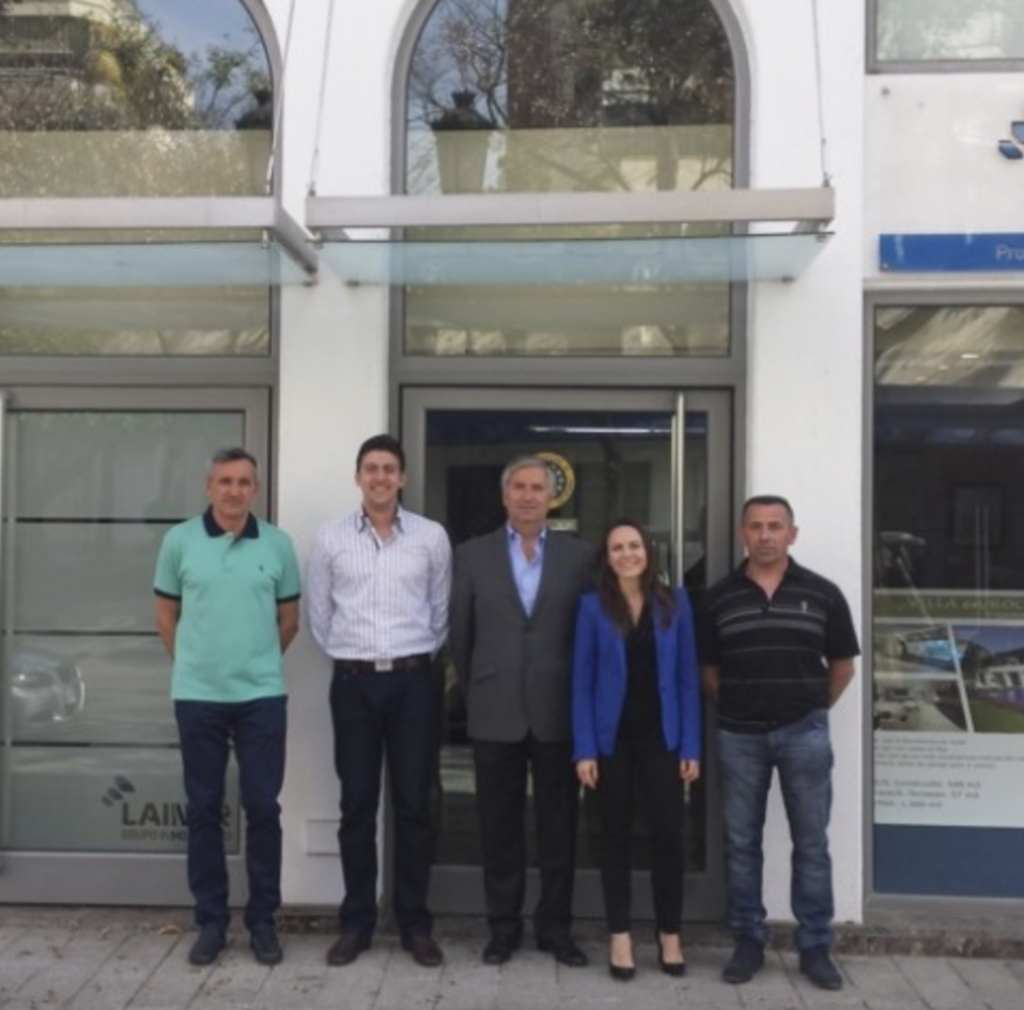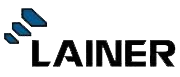 As developers based in Marbella, our utmost desire is to maintain active engagement in our clients' projects. Whether we are constructing their dream homes or assisting them in finding the perfect property, our motivation stems from the trust they have bestowed upon us. We are fueled by an unwavering aspiration to consistently exceed expectations and achieve excellence
Why Work With Us?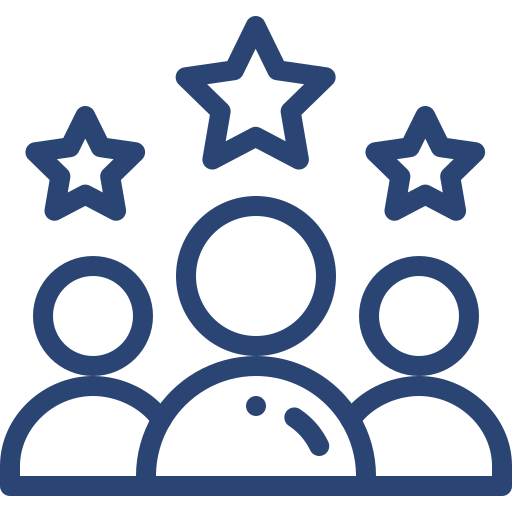 Expertise
With years of experience in the industry, we have successfully completed numerous projects, showcasing our expertise in delivering exceptional real estate developments that cater to the needs and desires of our clients.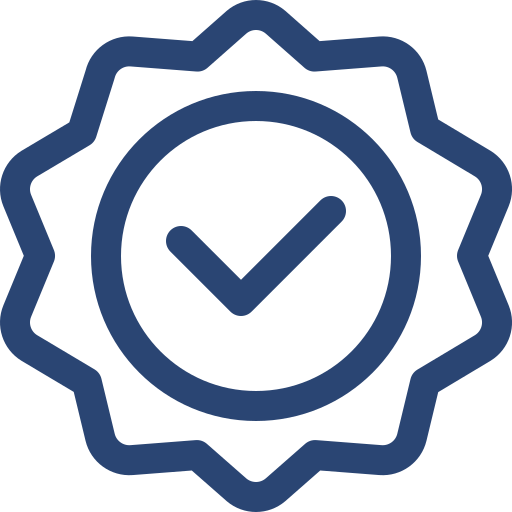 Exceptional Quality
We go above and beyond to ensure that every aspect of our developments, from design to construction, meets the highest standards. Our attention to detail, craftsmanship, and use of premium materials ensure that our properties not only stand out visually but also offer exceptional comfort, functionality, and longevity.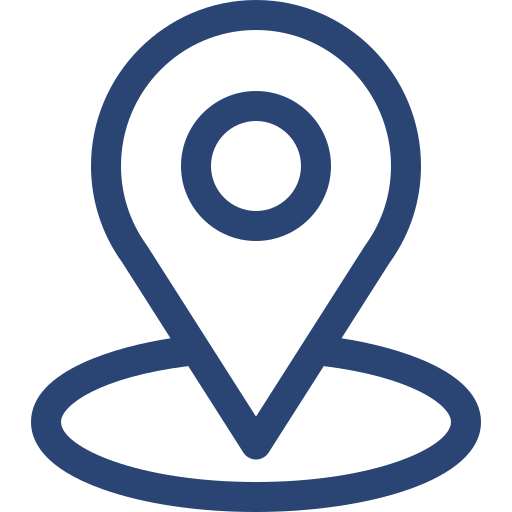 Access to Prime Locations
We meticulously select prime sites that offer stunning views, convenient access to amenities, and a desirable lifestyle. Whether you're seeking a luxurious beachfront villa or a contemporary apartment with panoramic vistas, our portfolio of projects will impress even the most discerning clients
Contact LAINER Today!
Lainer – Grupo Inmobiliario
C. de Ramón Gómez de la Serna, 23, 29602 Marbella, Málaga
(+34) 952 82 50 97
Search